Congratulations to Ms. Rashmi Vishwakarma from PGDM Batch 2019-21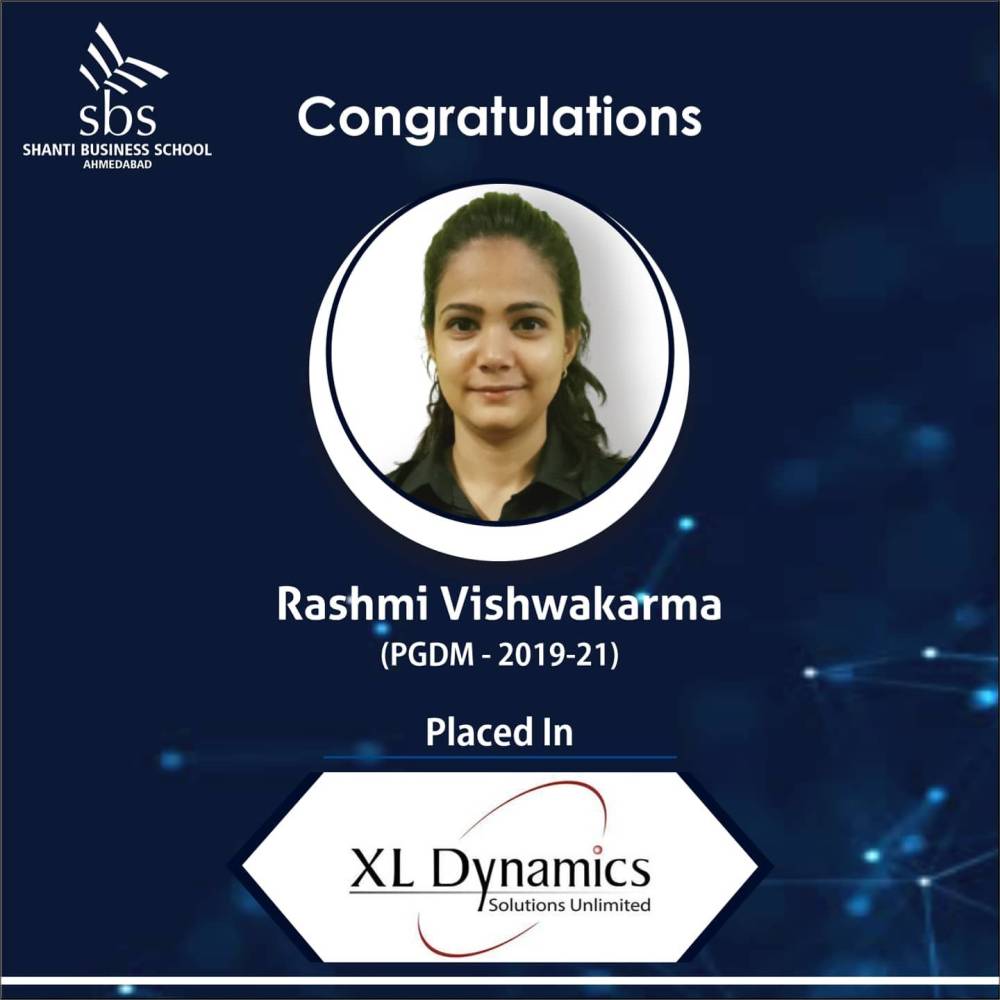 XL Dynamics is a privately held corporation providing IT, audit, and quality control outsourcing solutions to a defined clientele in the US mortgage industry.
Here is what Rashmi Vishwakarma has to say about her journey with SBS @happy_returns_
"Anecdotes from friends and acquaintances painted a competitive and challenging picture of life in SBS for me. Shanti Business School has been a tremendously inspirational experience for me right from the first day. The rigor of the midnight submission deadline, regular classes, guest lectures, and involvement in the array of committee meetings, makes the itinerary of every student very exciting as every day has something new to offer. Two years of journey at SBS was not that easy. There were assessments, there was frustration. But it was a journey worth traveling, a journey that changed me for the better."
We wish her all the best in her future endeavors.